Traffic School Made EASY!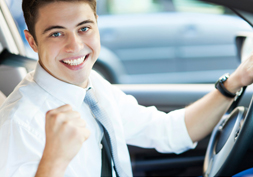 We have designed our  best online Traffic school course with one person in mind-You. What makes our course better? It's simple, effective and works on all devices. We have an online up-time that averages over 99.9%. You can take your quizzes using your notes and the course content (open book). And, we have unparalleled customer service professionals available via telephone, live chat and e-mail 24 hours a day, 7 days a week.
Why Go For Cheap Easy Fast Online Traffic Schools
Traffic schools are those schools which offer best online Traffic school courses and safe driving practices. With the growing traffic, the need for traffic schools is invariable increasing day by day. Fortunately, now a days, traffic school course is also available online and you can finish our online Traffic course at your own pace, so it save your time. In fact, cheap easy fast online traffic schools are quite popular in California. Bay Hill Traffic School is one of the best online traffic school California. The internet gives you the access to contact the best and cheapest online traffic schools,  California rather than searching for traffic schools near me.
Online traffic schools come with an advantage of the freedom to decide the duration of the course on your own. The course material is segregated in separate units which can be completed at your convenient speed. Generally, students require 8 hours to complete the course if taking class in person, but that can be variable in accordance to your pace. Until and unless you are summoned in person by the school you are always allowed to take your courses online from home..